…and here we go! You can listen to Haunts – all of it – right now exclusively at New Noise Magazine.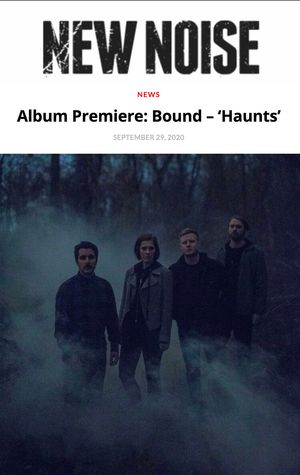 There's also a gracious write-up. 
For this early listen, will you humor us on something? Listen on headphones in a quiet place – in a single sitting, if possible.  
We know… Everyone is bombarded by all kinds of media 24/7, and people's attention spans are understandably ever-shorter. So this may be a lot to ask. But for what it's worth, the density, depth, and movement through the stereo field is very important to us. A number of people put a lot of time into getting these things just right. And it's only really brought to life through this kind of active listening.
What's next:  
Today (Sept. 29): Vinyl preorders shipping
October 1: Official album release – Bandcamp only
October 2: Album streaming everywhere