We're incredibly honored by Orlando Weekly's review of our live show.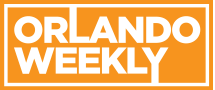 Bound shows beautiful side of heavy music in Orlando debut
...Being practically post-everything, they're not a group that's conveniently sorted. Stemming audibly from metal, post-rock, shoegaze and dream pop, their influences are many and varied. But in their hands, it all proves complementary. At once gossamer and heavy, their sound is a complex fog of slow-breath mood and bottomless, elegant melancholy. In its quiet stretches, it verges on evaporation. But when it rises, it comes in like a tsunami.
There are only two meaningful ways to experience this band: at volume on a stentorian stereo with no neighbors or live. In person, they don't just play, they envelop, like a magnificent hurricane of pristine fuzz and groan...